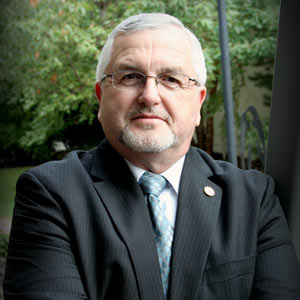 Russell V. Combs Sr., CBIP
President - Senior Consultant
Bio
Qualifications:
Presenter National Business Incubation Association Conferences
Presenter / Trainer National Business Incubation Association Fall Training
Presenter Appalachian Regional Commission Conferences
Member Appalachian Regional Commission Peer-to-Peer Incubation Best Practices Team
Presenter International Business Incubation Conference, Hong Kong
Past President of Virginia Business Incubation Association
Co-Chair New York State EDZ Committee for Business Incubation, Marketing and Expansion
Russell V. Combs is experienced in many aspects of business incubation best practices, including incubator management, entrepreneurship training, development of technology-based facilities and training programs, management of governmental programs supporting economic development, as well as business consulting in the private sector. He currently is President of IOTA, Incubation Operations, Training and Applications with US Headquarters in Albuquerque, New Mexico. He recently served as Director of the WESST Enterprise Center, Albuquerque, New Mexico, the Erie Technology Incubator at Gannon University Erie, PA and previously directed a regional multi-facilities business incubation project in Northern Virginia. His administrative experience has included direction of the Tech Ventures division for a community development non-profit corporation, in Southeastern Ohio. This included development and management of a youth entrepreneurial development program, a technology-based business incubator, and four community technology centers. He has directed the administration and marketing of an Economic Development Zone initiative in rural New York, which included strategies of growth, business incubation, and expansion for over 65 businesses. The program was recognized globally for its successes as an "incubator-without-walls" project. He also served as the director of a Microenterprise, Entrepreneurial Assistance and ARC Second Stage Business Counseling Program, including a state-of-the-art computer lab focusing on workforce development and skill sets improvements. This initiative resulted in over 100 small business start-ups within a six-year period with a 94% success rate. Mr. Combs also was the architect and administered the formulation of a five-community human services and economic development initiative resulting in creation of five diverse programs that received special recognition from New York State Department of Youth and Department of Social Services, as well as New York Department of Economic Development for business retention and expansion strategies within the five communities. Mr. Combs has worked in the private sector as CEO and Senior Consultant of his own business that restructured failing companies. All businesses assisted remained in operation retaining over 1,000 jobs.
Mr. Combs received his Bachelor of Arts degree from Dayton Bible College, Dayton, Ohio, in 1972. Since graduating, he has continued his studies in Business Administration and Management, as well as Management/Labor Relations. He received his designation as a Credentialed Business Incubation Professional, awarded by the National Business Incubation Association, in 2009. He has served as President of the Virginia Business Incubation Association. He is active in the National Business Incubation Association, the Appalachian Regional Commission, and is a frequent presenter at their conferences as well as other state and regional incubation conferences. He was also a presenter at the International Business Incubator Conference in Hong Kong.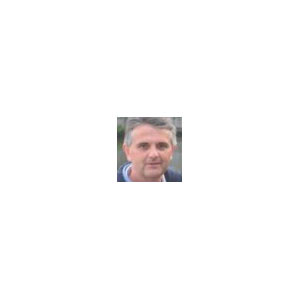 Paul Carroll
Associate Senior Consultant: Site & Economic Development
Bio
Carroll has 25+ years of local, regional, national and global strategic private/public entrepreneurial leadership experience as a business environment enabler/investment advisor (BEE/IA). Within this field, he develops, implements and manages innovative public/private sustainable economic development initiatives; entrepreneur empowerment/community regeneration/capacity building efforts; streamlining the public sector point of contact for planning/approval processes; foreign market access programs (investments, strategic alliances and market penetration); and, organizational/business creation/change management efforts. He gained this background and a strong global network of public, private and non-profit/academic sector professional associates by working with governments, organizations, locales, small-medium sized enterprises (SMEs), multinational corporations and universities (chancellor, vice chancellor, dean and program director levels) in the United States, United Kingdom, China, Germany, Canada, the United Arab Emirates, India, Russia, East Africa, Mexico and Bahrain.
His public sector experience includes:
Director of Civic Investment, City of Newport, Newport, RI
Chief Executive Officer, Plymouth City Development Company, Plymouth, UK
Executive Director, Front Royal-Warren County Economic Development Authority, Front Royal, VA
China Officer, Massachusetts Port Authority, Boston, MA
Taiwan Desk Officer, US Department of Commerce, Washington, DC and Taipei, Taiwan
Various global and national consultancy engagements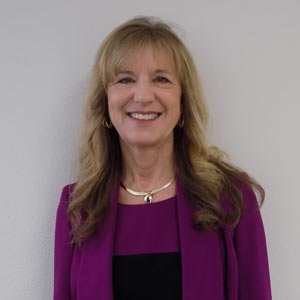 Lisa Ison
CEO Associate Senior Consultant, Business Incubation Specialist
Bio
Lisa C. Ison served as the founding president of The New Century Venture Center, a mixed-use incubator, located in Roanoke, Virginia, from 1996 through 2009. In this role, she was responsible for the day-to-day operations of the Center and its many programs. As the Center's first and only President, she was responsible for the development of its tenant base, programs of service to tenants and the small business community at large. Prior to her involvement with business incubation, she was involved in several areas of local economic development.
Her contribution to the business incubation community is substantial. She served two three-year terms as a member of the board of directors of the National Business Incubation Association, and served as Chair of the Board in 2005. She also served a two-year term as the founding president of the Virginia Business Incubation Association (VBIA), and a four-year tenure as Vice President and Secretary/Treasurer. Ms Ison served as a member of the Appalachian Regional Commission (ARC) Business Incubation Steering Committee. Ms Ison has worked closely with legislators, including former Congressman Rick Boucher, in developing incubator programs in Southwest Virginia, as well as assisting other economic development and interested parties throughout the Commonwealth of Virginia and rural Appalachia in starting incubation programs. Ms Ison was chosen as one of seven incubation professionals from throughout the country to serve as a mentor for incubation programs within the ARC. In this role, she worked closely with community leaders and incubation programs in rural Appalachia, including the Mississippi Band of Choctaws. She has also served as a peer reviewer of existing incubation programs in the ARC, benchmarking existing programs to national standards.
In 2004, the National Business Incubation Association recognized the overall excellence of The New Century Venture Center by naming it the 2004 Randall M. Whaley Incubator of the Year, the organization's most prestigious award. NBIA also named a graduate of the Center as Outstanding Incubator Graduate of the Year for both 2002 and 2003.
Ms Ison has made numerous presentations on business incubation and conducted various training sessions for incubation professionals and community leaders throughout the country, and was a presenter at the International Business Incubation Conference in Hong Kong in 1998.
As an incubation consultant, she has conducted feasibility studies, site assessments, and has mentored communities interested in business incubation, as well as operating incubation programs. She completed a series of TV segments for Living in the Heart of Virginia, talking about issues that start-up businesses and small businesses face. She currently serves as a Business Coach for SmartSTART, an 8-week intensive entrepreneurship course offered annually by the Martinsville-Henry County (Virginia) Economic Development Department. Also, as senior consultant and business incubation specialist for IOTA, she develops and presents specialized training programs on business assistance and entrepreneurship throughout the U.S.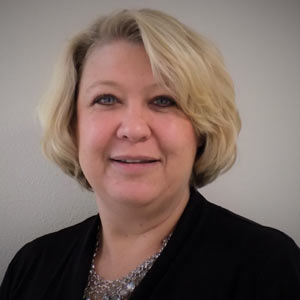 Catherine Musgrave
Project Manager
Bio
Catherine Musgrave's experience and work history proceed her, and her long history of being involved in the food industry has turned into a passion for it. She is highly experienced in operations, quality systems, and management. She has had extensive experience and ability in providing results-driven manufacturing, quality systems, product development, project development, program management, supply chain/logistics, and sales. Catherine has continued to prove her ability to deliver improved efficiency, productivity, quality, and profitability with her inherent ability to work with cross-functional teams, that of which direct complex projects, focus teams on strategic goals, and exceed business objectives. Catherine has been consistently brought into organizations that are not functioning at their full potential. She is tasked at getting them back on track and functioning in the black, and not in the red. With more than 16 years of process and project management, team management, inventory management, and analysis of critical business requirements, Catherine can help any company succeed.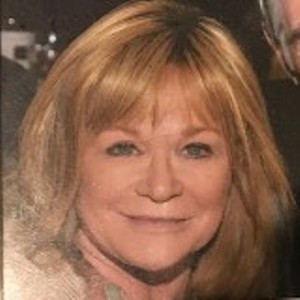 Patricia Frerkes, CPA, CCIM, CIPS
Strategic CFO
Bio
Strategic CFO with proven experience achieving scale, operating efficiencies, and appropriate metrics in all size companies; particularly skilled in start-ups and in the banking, insurance, real estate, and health care industries.  Has served as the key executive financial partner in M&A engagements
As a Strategic CFO:
Tailor financial statements to clients' needs, i.e., fund raising, sales or purchases, etc.
Develop appropriate metrics for optimizing financial performance.
Creative deal maker driven to profit-enhancing or strategic opportunities.
Experience honed by working with such companies as:
Lockheed Martin Technology Start-ups (24)
The Lights on Lab VC Fund
Strategic Growth Bank
Heritage Trust Company
AXA Investment Division, Germany
Mountain States Financial Corporation (public)
Deloitte & Touche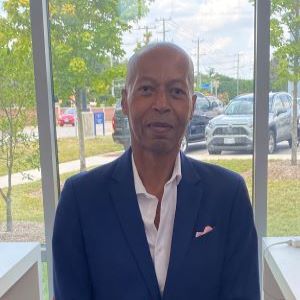 Burton W. Powell
Consultant
Bio
Burt is a former Vietnam Era USAF Training Instructor and formerly licensed financial planner with 30 plus years "subject matter expertise" across various industry sectors.  His lifetime record of leadership, passion for financial literacy, community and economic development can be chronicled from his college freshman year at age fifteen as a Business Administration and Political Science student at Federal City College (FCC), which became the University of the District of Columbia (UDC).
His contribution to financial literacy, community and economic development is substantial.  He served as an unofficial member of the Ft Davis Civic Association Advisory Board during his mother's entire tenure as President.  His funding and community development strategy recommendations resulted in significant changes in Wards 6, 7 and 8.  Inclusive of major increased corporate funding, strategic alliances/partnerships, and community development projects such as the only Ice-Skating Rink in Southeast Washington, DC, State of The Art Recreation Centers, and the historic Washington D.C. Hechinger Mall Urban Shopping Mall.
Burt's recognition as a leader and "Best Practices" subject matter expert have been acknowledged during his military and civilian service tenure, as well as his private sector career supporting Fortune 100/500 multinational corporations and national nonprofit organizations.  Receiving numerous "Innovation Awards" in the areas of IT, Performance/Organizational Processes, and Project-Based Learning, to name a few.
Other Public/Private Sector experience include:
Contributing Task Force member of DC Empowerment Board Application Process
Coordinator and Developer of Innovative Baltimore Urban League YEI BED PBL Curriculum
Served as Baltimore Urban League Representative on Baltimore Empowerment Board
Program and Curriculum Consultant to National NAACP Youth Entrepreneurship Board
Creator and Presenter of Black Expo/USA Media and Entertainment Workshop "How to Generate Business & Revenue in the Entertainment Industry"
Former Member of two DC Historical Black Church Community Development Corp Steering Committees
"Good to hear from experienced and successful people."