A Business Incubation Resource Center
IOTA offers a turn-key approach to building entrepreneurial communities through business incubation – resulting in internal growth, job creation, and technology commercialization.
Let Incubation Operations, Training and Applications (IOTA) help you.
Incubator
Accelerator
Co-Working
Incubation Without Walls or Virtual Incubation
Representatives are ready to serve you nationally with representatives in:
Roanoke, VA, Wakefield, RI, Pittsburgh, PA and Albuquerque, NM
IOTA is a group formed by incubation professionals to provide regional training to incubator managers, economic development groups, interested stakeholders, etc. The impetus was to get needed best practices training to incubator programs that could not afford the high cost of travel, registration fees and infrequent nature of the training currently provided to those of us in the industry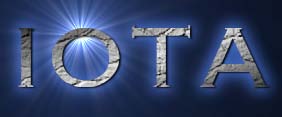 IOTA begins Phase 2 implementation for the Valencia County Business Incubator (Valencia County, New Mexico).