"It made me feel that we can be successful. This is not the impression received from the other workshop I attended."
BIOI
Over the past years the common way of determining whether a business incubator would have a fighting chance of succeeding or make a positive economic impact within the desired region was to conduct what is called a feasibility study.  This was a logical, systematic and very effective way until, like most good things, some decided to take short cuts and follow the boiler plate method.  Additionally, communities have experienced economic downturns and setbacks that make business incubators even more appealing than ever before, therefore the desire for expediency overtook the prudence of thoroughness.   This has led to many business incubators failing and once again seemingly proving business incubation does not work.  We at Incubation Operations, Training and Applications, IOTA, have never taken the short-cut or boiler plate method when doing a study; in fact, we have always tried to exceed the scope of work requested in an effort to give our clients the best opportunity to make a good decision with good information.  It is to that point that we will no longer identify what we provide to a community as a feasibility study but introduce the Business Incubation Opportunity Investigation (aka BIOI).  BIOI is designed to return to the thoroughness desired and needed by those who investigate the entrepreneurial prowess of their surrounding region.  You  can then see if the region has the opportunity to grow its own economic recovery or expand from within or if it needs to seek another avenue.If you should commission IOTA to conduct a BIOI we will incorporate all of the traditional parts of a feasibility study. Additionally we will include an overview of the opportunity from a regional perceptive, which is usually overlooked.  We will include additional critical mass analyses to provide a more through set of data for your community to use for decision making. Additionally, with BIOI, we will provide multiple plans for your community to consider instead of a yea or nay conclusion.
We at IOTA believe that business incubation is the "best kept economic development secret" in the economic development tool chest.  Yet if not commenced from good information and with through implementation it can be the "weakest rung in the ladder out of despair."  We at IOTA want you to make good decisions with good information. When it comes to starting a business incubator whether it is mixed use, kitchen, arts, technology or manufacturing, we ask you to start it only after doing a Business Incubator Opportunity Investigation
GAI
Innovative TechKnowledge Solutions (ITS) is very pleased to announce the newest initiative for the start-up entrepreneur who is running into the proverbial stone wall commercializing their new technology or invention. GAI was formed for that very specialty focus. Time after time we see an inventor or technologist not know "what to do next" to break into the market. The ITS team has years of experience assisting entrepreneurs complete their dream of business formation GAI will accept a negotiated licensing agreement to represent a new technology and then match-make resources and networks to bring it to market. The primary goal of GAI is to assist not take over. By this we mean that when the new product or service is safely launched and the entrepreneur has acquired the needed skills to guide its growth and sustainability, GAI is willing to transfer the technology back in total to the entrepreneur in accordance with the terms of the negotiated agreement. This is what makes us different from the others that take technology and then hold on for the massive pay-off.
Please visit us at www.gaisite.com for more information.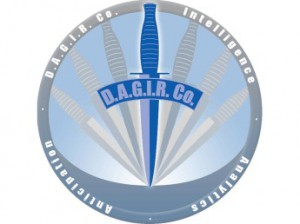 Meth Hunter Technologist: DAGIR CO.
Patented
Meth Hunter is a highly sophisticated program integrated into the law enforced efforts to thwart Meth Labs. A brief explanation is below: Meth Hunter's Automated Tools:
INSTANTLY ANALYZES
• Identifies pill shoppers/smurfs
• Identifies pill shopper cells
• Identifies targeted pharmacies
INSTANTLY GENERATES
• Reports on suspicious pill shoppers
• Reports total weight of pseudoephedrine purchased
• Reports and describes the suspicious activity
• Reports probable conspiracies
Its positive results during beta testing were overwhelming.  Since April of 2010 the Meth Hunter has identified 8 meth labs, 271 smurfs in PA and OH, and led PA OAG BNI agents to 14 arrests.  At the BNI the Meth Hunter has identified a smurfing ring with more than 200 co-conspirators; the largest smurfing ring ever identified using purely pseudoephedrine purchase data (investigation and prosecution ongoing).