GAI
Gorgoneion Analytics
IOTA is very pleased to announce the newest initiative for the start-up entrepreneur who is running into the proverbial stone wall commercializing their new technology or invention. GAI was formed for that very specialty focus. Time after time we see an inventor or technologist not know "what to do next" during that break into the market phase. The IOTA team has years of experience assisting entrepreneurs complete their dream of business formation.
GAI will accept a negotiated licensing agreement to represent a new technology, product or service and then match-make resources and networks to bring it to market. The primary goal of GAI is to assist, not take over. By this we mean that when the new product or service is safely launched, and the entrepreneur has acquired the needed skills to guide its growth and sustainability, GAI will transfer the technology back, in total, to the entrepreneur in accordance with the terms of the negotiated agreement. This makes us different from others that take technology and then hold on for the massive pay-off.
Please note and be very aware that GAI CANNOT GUARANTEE anything. We only can assist and guide the owner of a new technology, product or service to that market launch. The real entrepreneurial work is done by the "OWNER". We have great success helping them get there. Additionally, IOTA never acts as a CPA or Attorney. We will guide the entrepreneur through a process of choosing the appropriate and best professional to guide him or her to best practices in company formation from both the fiscal and legal sides. Our expertise is entrepreneurial development only.
GAI License Holder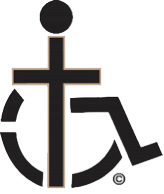 InCluseMe
Albuquerque, New Mexico
The mission of InCluseMe is to give an opportunity to all businesses and publicly assessable facilities to be listed as InCluseMe Handicapped Friendly. This far accedes the typical handicapped accessibility of norm but includes management and staff understanding, acceptance and amenability of handicapped customers. Based primarily within the social media platform the reach of this campaign is unlimited.
Presently Held GAI Licenses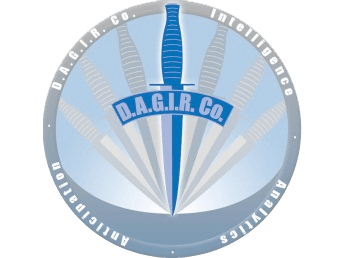 Meth Hunter
Technologist: DAGIR CO.
Patented
Meth Hunter is a highly sophisticated program integrated into the law enforced efforts to thwart Meth Labs. A brief explanation is below:
Meth Hunter's Automated Tools:
INSTANTLY ANALYZES
Identifies pill shoppers/smurfs
Identifies pill shopper cells
Identifies targeted pharmacies
INSTANTLY GENERATES
Reports on suspicious pill shoppers
Reports total weight of pseudoephedrine purchased
Reports and describes the suspicious activity
Reports probable conspiracies
Its positive results during beta testing were overwhelming. Since April of 2010 the Meth Hunter has identified 8 meth labs, 271 smurfs in PA and OH, and led PA OAG BNI agents to 14 arrests. At the BNI the Meth Hunter has identified a smurfing ring with more than 200 co-conspirators; the largest smurfing ring ever identified using purely pseudoephedrine purchase data (investigation and prosecution ongoing).
IOTA News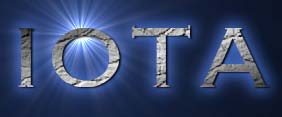 IOTA begins Phase 2 implementation for the Valencia County Business Incubator (Valencia County, New Mexico).